The Choo Choo Chorus is proud to have the following quartets associated with our chorus. We endorse all of them as excellent singers and entertainers, suitable for any occasion...
---
Rock City Four
See Rock City Four
Rock City 4 has been a registered quartet in the Barbershop Harmony Society for almost fifteen years, although the membership has varied. They are known for being a fun quartet with a good sound. They have performed at Barbershop shows and contests in Augusta, Georgia, Cleveland, Nashville, and Chattanooga, Tennessee. They enjoy singing together and are available for your entertainment.
General public contact:
Bill Slack

423-504-5848
Area of operation:
Chattanooga
State:
TN
---
Deep Water
General public contact:
Jim Frank

407-417-7424
Area of operation:
Tennessee & North Georgia
State:
TN
---
Silver Ring
2019 Dixie Senior Quartet Champs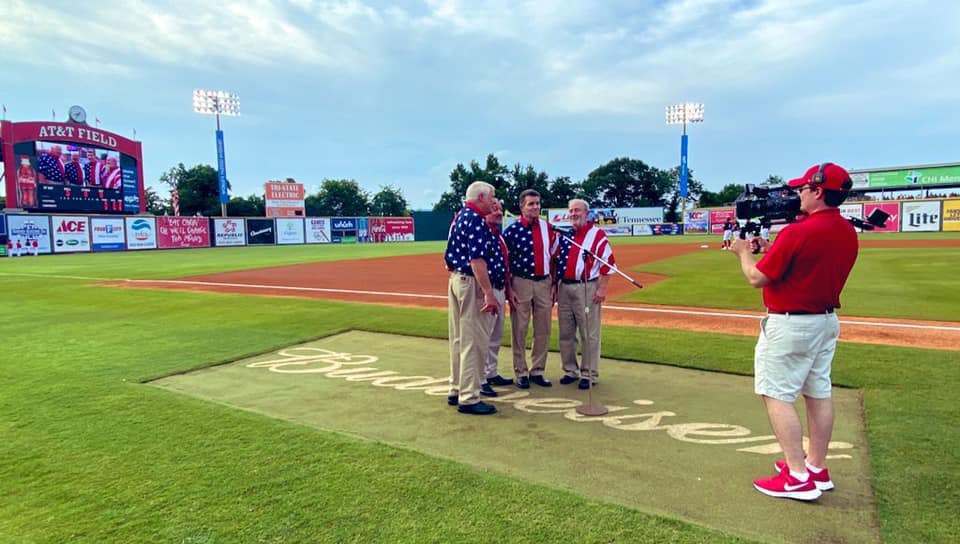 Silver Ring is the 2019 Dixie District Seniors Champ, featuring the Choo Choo Chorus Director, Jimmy Tompkins on Lead. They competed in the 2020 Midwinter in Jacksonville, FL and placed 7th.
General public contact:
Wezul Wietlesbach

615-495-9313
Area of operation:
Tennessee & Georgia
State:
TN

---